Solvay Bangpoo recondition of public exercise equipment activity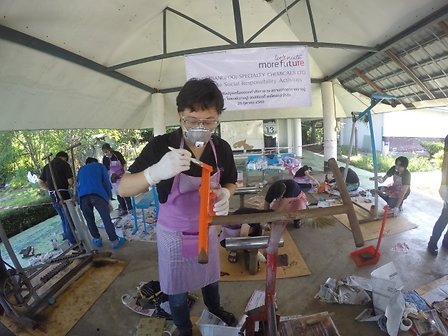 28 volunteers from Solvay ( Bangpoo ) Specialty Chemicals were encouraged to contribute the corporate social responsibility spirit of Solvay to the community. The reconditioning of public exercise equipment activity at Bangpoo Recreation Center (the famous tourist attraction in Bangpoo, as well as the recreation place for the surrounding communities) was conducted on 20th October 2017.
These 4 hours repair and repaint activities for total 11 exercise equipment raised strong contribution mindset to our staff and also to strengthen the relationships with local communities nearby our manufacturing site.